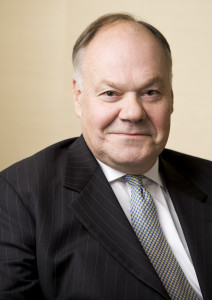 Libera's guest of the week, Master of Law Matti Vuoria, is Libera's new board member. Vuoria is the Vice-Chairman of the board of Sampo Plc, a member of the board of Stora Enso Plc, a member of the board of Wärtsilä Plc and the Chairman of the board of the Finnish Securities Market Association. Vuoria worked as the Managing Director of Varma from 2004 to 2013, and has also worked as the Chairman of the board of Fortum Plc.
What is Finland's greatest challenge?
"The significance of a healthy economy and growth as the source of the material prosperity of the citizens has become obscured. Too may believe that an expansive state and public interventions will save us."
What is Finland's greatest opportunity?
"The blowing up of the public economic funding deficit in our faces forces us to admit the importance and benefits of the efficiency of the economy and competition, in the public sector. Raising productivity requires a pay reform and the competition authorities have to be granted strong horizontal powers, based on legislation, to intervene in practices restricting competition in the operation of the state and municipalities. If permanent powers frighten decision-makers, they could at first be tried out for a limited period."
What would you change at once?
"Although politics is about reaching agreements, decision-making on a societal level cannot just be a matter of compromises between the right and wrong choices. In the decision-making of the Government, it is necessary to get back to Prime Minister-led collegiate decision-making, in which the decision-making mandates of individual members of the Government are given back to the Government."